15-Day IdealShape for Life Challenge!
Turn Your Body Into A Fat Burning Machine!
Lose the fat and build toned muscle super fast... in only 30 minutes a day!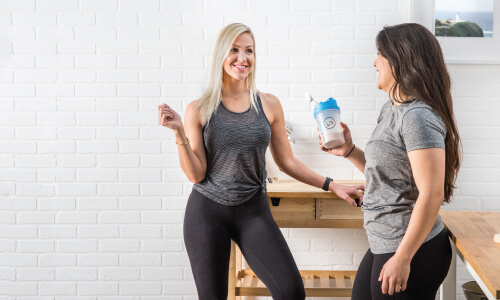 THE DELICIOUS MEAL PLANYou've got to eat to lose weight! That's why Trainer Kami created a tasty meal plan designed to help you lose weight no matter where you are at in your weight loss journey. Delicious and easy-to-prepare recipes will keep you feeling full while teaching you skills to keep losing weight!There are options for each meal of the day including some yummy snacks! You'll never be bored with the meal plans in the IdealShape for Life Challenge.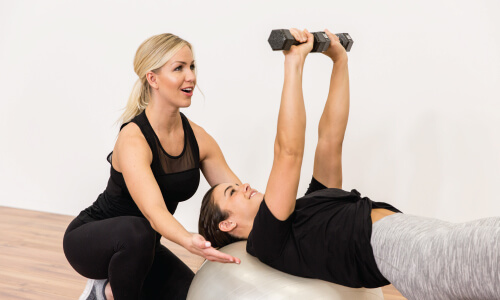 THE EMPOWERING WORKOUT GUIDETrainer Kami will lead you in 15 days of fun, fat blasting workouts designed for weight loss. The workouts are great for any fitness level, so beginners are WELCOME!You will focus on strength training, cardio, and even a little bit of yoga during this challenge to help you build strength, lose weight, and stay motivated. Trainer Kami will show you how to do the exercises as you follow along with the workout videos!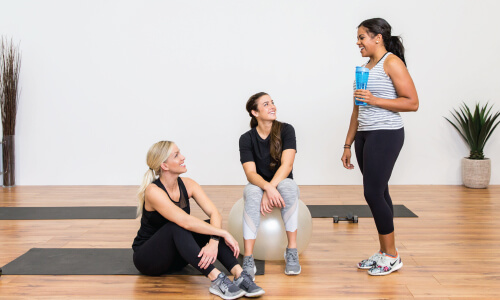 THE SUPPORTIVE COMMUNITYSupport, motivation, and coaching are all important to your weight loss journey. The 15 Day Challenge includes EXCLUSIVE ACCESS to our online support community where certified personal trainers answer questions and provide support and motivation.The online support community is overflowing with love, support, and motivation every day. You can check in with the group, share progress photos, and all kinds of victories while on your weight loss journey.The group is also there to motivate you when you aren't feeling your best. You can read supportive comments, reach out for help, and lift up others on their journey. Making fitness friends has never been as FUN!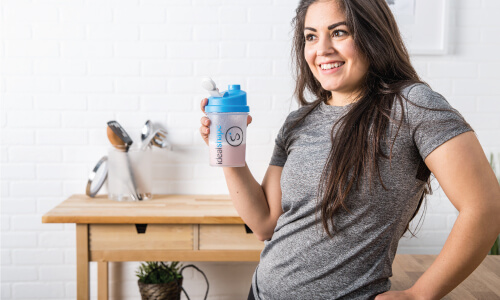 THE SHAKE DESIGNED FOR YOUR SUCCESSIn addition to the tasty meal plans provided for this challenge, Trainer Kami will show you how to supplement your results with effective meal replacement shakes and snacks. Trainer Kami recommends using IdealShake, a meal replacement shake unlike any other!The creamy IdealShakes come in a wide variety of dessert flavors that are sure to tickle your taste buds. It's easy to use an IdealShake--they mix well with water, milk, or even in a smoothie! IdealShakes can keep you feeling full for up to three hours by using the innovative hunger blocking blend including Slendesta.IdealShape has helped thousands of people lose weight and keep it off with the IdealShake, and it can help you too!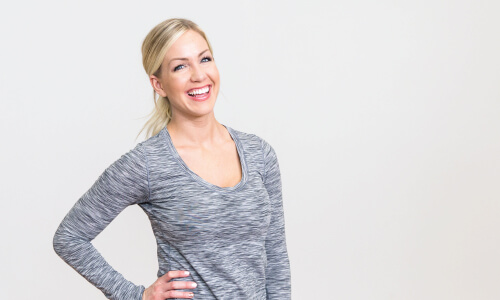 Who is my coach?
Meet Trainer Kami!
NASM Certified Personal Trainer | Certified Nutritionist | Certified Yoga InstructorHi! I'm Trainer Kami! I am the head trainer and nutritionist here at IdealShape. I've been helping people lose weight for over 10 years now. I know exactly what it takes to lose weight and live a healthy life.That is why I created my FREE 15-Day IdealShape For Life Challenge! Now's the time to change your life with a proven weight loss program designed for all fitness levels.
Choose Your Perfect 15 Day Experience below:
I have made it easy for you to get exactly what you need!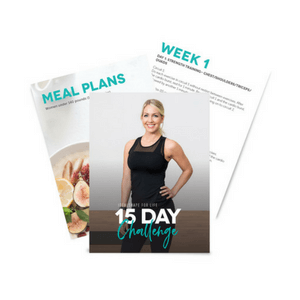 Basic

- Full Subscription -
- 15-Day ISFL Challenge eBook
- Free Challenge Success Center
- Kami's Best Fat-Burning Workouts
- Nutrition Guide
- Delicious Recipes
*Includes full sign-up to the free challenge
With the 15-Day IdealShape for Life Challenge, you'll be losing weight fast and getting toned more quickly, but you'll also experience some other surprising benefits too!
Finally feel better about your body!
Feeling more confident
An enhanced & improved sex life!
Have more energy to do more in life!
Improved concentration
Lower anxiety!
Deeper, more restful sleep!
And a whole lot more!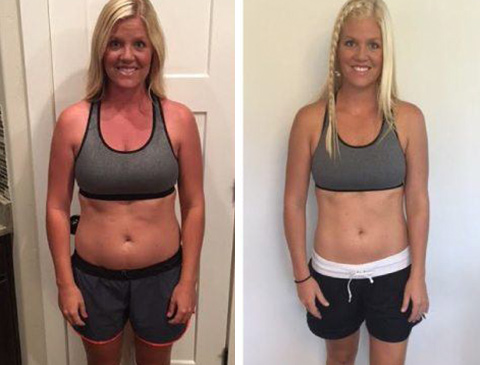 After having two kids, I literally thought my stomach would never flatten back out. I am shocked what 15 days on this program did for my stomach.

I am seriously SOOOO happy with the results. I am encouraging ANYONE around me who wants to lose some weight and get in better shape to do the challenge! It's SO doable.
Lost 7.5 lbs*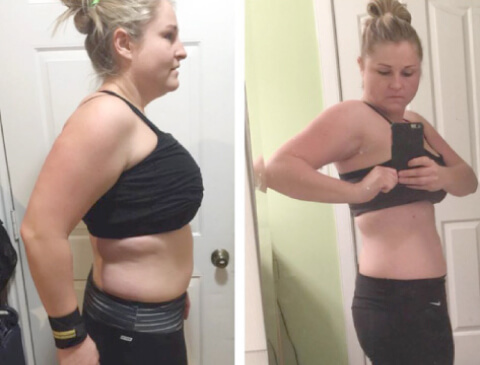 These challenges really have changed my life. Not only do I have more energy I have gained back my self confidence!!
I'm stronger than I ever have been and can actually do real pushups!! My less-than-6-month journey. Thanks, Idealshape, Kami...!!!!!
Lost 7 lbs*
Not What You're Looking For?
Check Out Our Other Weight Loss Products!
See More
Enter your email address below to start your 15 Day IdealShape for Life Challenge
Almost there! Please complete this form and click the button below to gain instant access.
We hate SPAM and promise to keep your email address safe.
*By signing up here, you will receive periodic email updates, nutrition news, and promotional offers from idealshape.com.
Click here
to review our privacy policy.