How IdealShake Helps YOU Lose Weight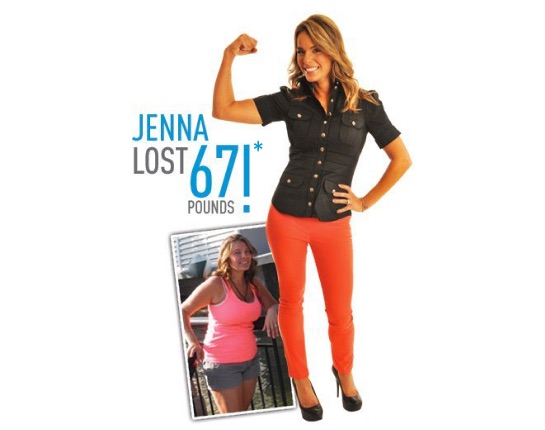 It's a cold hard fact: if you can't control your hunger and reduce calories you can't lose weight. But, the struggle ends here! A calorie-controlled meal replacement shake that's demonstrated to block hunger for up to 3 hours makes weight loss simple.

Replace one meal a day with a delicious and filling IdealShake. Or, accelerate your weight loss by replacing two meals a day. In addition to feeling more satisfied between meals, you'll get daily nourishment with all-whey protein, fiber, and 20-21 vitamins and minerals. With IdealShake you'll never have to "cheat" on your diet... even though it might FEEL like you are!

Yummy meal replacement shake with only 100-110 calories and 2g (or less) of sugar
Helps control hunger and cravings for up to 3 hours with the proprietary, hunger-blocking blend.
No "deprivation" feelings… you get to enjoy dessert-like weight loss shakes every day
11g high-quality, all-whey protein helps you build lean muscle when combined with exercise.
Convenient and affordable, just $1.67 per meal or less!
Shop All Meal Replacement Shakes
Your Perfect Weight Loss Bundles
IdealShakes and IdealBars have a unique appetite control formula designed to help curb your appetite for up to three hours. We've helped thousands in our community reach their ideal weight. After years of developing this system, we know it's going to work for you. That's why if you are unsatisfied with our product in any way, simply return it to us, and we'll give you a refund on the purchase price up to 30 days after your order date, guaranteed. Through the support network of our Facebook communities and the expert advice of our trainers, we are excited to help you start your journey.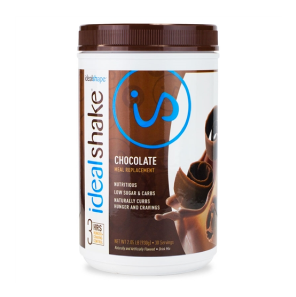 Slendesta: Demonstrated Hunger-Blocker
Slendesta is a potato protein extract which may help to curb your hunger.
Vitamins & Minerals
In order for IdealShake to be an effective meal replacement shake, it must give your body what it needs to be healthy.
1-2g of Sugar
Enjoy a delicious tasting weight loss shake that contains only one to two grams of sugar.
Is IdealShake Gluten-Free?
Our IdealShake ® (Chocolate, Vanilla, Strawberry, Mocha, Chocolate Peanut Butter, Salted Caramel, Chocolate Cream Pie, and Orange) are gluten-free.
Note: Our IdealShake ® Cookies and Cream isn't gluten-free.
20-21 Vitamins and Minerals
In order for IdealShake to be an effective meal replacement shake, it must give your body what it needs to be healthy. So, we've packed it full of essential vitamins and minerals.

Sodium plays a role in regulating blood pressure and the normal functioning of muscles and nerves.
Potassium for muscle health and good blood pressure.
VitaminA for eyesight, healthy skin, immune system health, and red blood cell production
Calcium for healthy bones, muscle movement, nerve communication between brain and body
VitaminD supports the immune system and bone health.
Thiamin also known as Vitamin B. supports nerve, muscle, and heart function
Niacin also known as Vitamin B3, helps increase good cholesterol and reduce the bad
Folate helps to reduce tiredness and fatigue.
Biotin aids in healthy nails, skin, hair, and protein synthesis
Phosphorus supports bone health.
Magnesium supports muscle and bones.
Copper supports blood and nerve health and increases energy.
Vitamin C supports immune system, healthy blood teeth, gums and muscles.
Iron supports blood and nerve health, and reduces tiredness and fatigue.
Vitamin E is an antioxidant.
Riboflavin helps reduce tiredness and fatigue, and metabolizes fats, carbohydrates and protein.
Vitamin B6 helps to break down the protein we consume
Vitamin B12 helps make red blood cells and hemoglobin
Pantothenic Acid synthesizes nutrients from food energy hormone creation.
Zinc aids in immune system support.
Chloride is essential for digestive health and body fluid balance

Demonstrated Hunger-Blocker
Slendesta Potato Protein is key the ingredient in IdealShake that helps you curb cravings! How does it work? Slendesta is derived from a potato protein extract called Proteinase inhibitor or PI2. Found just beneath the potato's skin, this extract stimulates an increased bodily release of cholecystokinin or CCK. CCK tells the brain that the body is full and satisfied.

Since Slendesta is not a stimulant, it won't conflict with your body's natural metabolism or give rise to jitters. It's manufactured using a water-based process and has no known side effects.

Slendesta is produced in a certified NSF GMP facility
There are two essential elements to losing weight. First, in order to lose weight you have to be able to control your appetite and reduce the amount of calories you consume. The second essential element is that you have to be able to stick to your plan in order to see results

ldealShake helps you achieve both of these goals. With a delicious taste that can't be beat, sticking with ldealShake is not a struggle. Our shake comes in a variety of decadent flavors that both men and women love.

ldealShake tastes great if you mix it with water or milk, but it also makes a yummy and healthy addition to a smoothie. The flavor combinations are endless. We have specially formulated our mix to help your weight loss needs.
Why Our Hunger-Blocking Blend is Different
Most shakes only use fiber to fill you up, but it's rarely enough to get you to your next meal. We use a unique blend of all-whey protein, fiber and the demonstrated hunger-blocker, Slendesta®, a potato protein extract (with no reported side effects). You won't find it in any other shake on the market! This unique hunger-blocking blend is what makes IdealShake one of the best meal replacement shakes. With other shakes, you have to add the hunger-blocker separately, which can change the texture and taste of the shake. IdealShake comes with a hunger-blocker built in — and we made sure it's smooth, creamy and delicious. It makes a great base for weight loss smoothies, or keep it simple and just add water!
BALANCED NUTRITION FOR WEIGHT LOSS
COST PER MEAL UNDER $1.50
GRAMS OF SUGAR PER SERVING
We Guarantee You'll Love IdealShape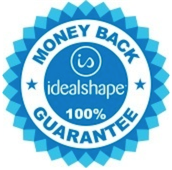 Try IdealShape 100% RISK FREE! We know the power of our products. That's why if you are unsatisfied with our product in any way, simply return it to us and we'll give you a refund of the purchase price up to 30 days after your order date.