Jenna LOST 67lbs!* with IdealShape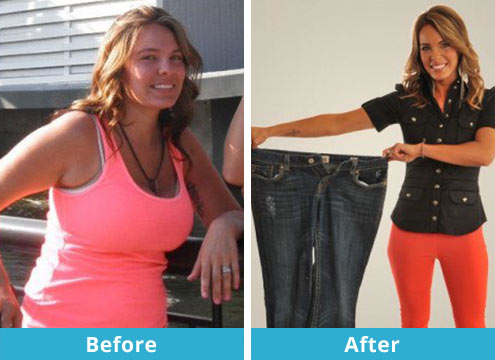 How Jenna Got Her Ideal Shape
I am 27 year-old, stay at home mother of 2 children. I weighed 199 pounds and I never really thought too much about it. One day, I started going back through an old photo album and it was startling to realize how I had let my body go. I was using pregnancy as an excuse.

I was looking for ways to improve my health and eating habits when I came across IdealShape. My motivation to lose weight came from when my husband left for deployment. I did not want him to come home to me looking like the same overweight person. So, I started the program 3 months ago and I am down to 132 now! I lost 6 dress sizes and 67 lbs! I love IdealShape!
Check Out Our Selection …
*SUCCESS STORIES AND RESULTS FEATURED ON THIS WEB SITE ARE ATYPICAL. AS INDIVIDUALS DIFFER, SO WILL RESULTS. ALWAYS CHECK WITH YOUR DOCTOR FOR RISKS ASSOCIATED WITH DIETARY SUPPLEMENTS THAT COULD IMPACT YOUR SPECIFIC HEALTH CONDITIONS AND/OR ALLERGIES. VIEW OUR TESTIMONIAL DISCLAIMER FOR MORE INFORMATION.