Your Delicious Weight Loss Drink
Replace your unhealthy sodas or sugary juices with our IdealBoost
So how are you supposed to get your daily boost and lose weight?
This is where IdealBoost comes in. Our delicious weight loss drink mix is low-calorie, sugar-free, and gives you more energy with a blend of green tea and caffeine. In addition to the metabolism-boosting benefits of caffeine and green tea, IdealBoost contains our signature hunger-blocker, Slendesta, to give you up to three hours of appetite control, making it the perfect weight loss drink.
IdealBoost is a great addition to the IdealPlan because it helps you conquer cravings between meals and accelerates your fat loss results. Enjoy a refreshing glass of IdealBoost at 11am and 2pm, or any other time you need a "boost." Check out the full benefits below!
Real People, Real Results*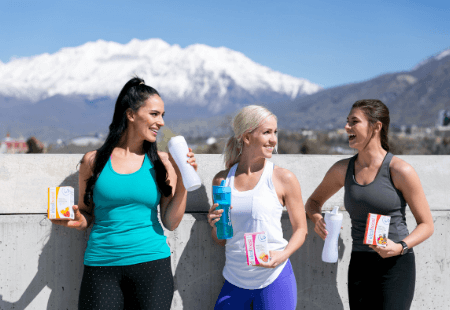 The Research Behind IdealBoost
We understand the science of weight loss, and that's why we created a drink that gives you a PROVEN weight loss solution.
*Study 1: A new study conducted by researchers at the Johns Hopkins Bloomberg School of Public Health found that people who drank diet beverages actually gained weight. Why? Well, those weird ingredients we mentioned above don't help, but here's the real reason: people who drink diet beverages like Diet Coke actually eat more calories on average.
**Study 2: Researchers at the University of Melbourne tested who would be more successful: those in a 36-week weight loss program, or those in a lower-calorie 12-week program. No surprise, the accelerated group started seeing results more quickly. What's more, because they got results faster, they stayed motivated. Those with the faster weight loss "boost" were more likely to reach their target weight!
***Study 3: In an investigation at Maastricht University, overweight and moderately obese subjects were split into two groups. One received a placebo, while the other received a green tea-caffeine mixture. After four weeks, the consistent green tea-caffeine drinkers experienced reduced body weight, waist size, and body fat. The placebo group didn't get the same benefits.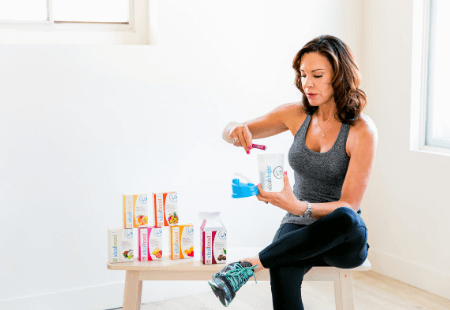 How Does IdealBoost Compare?
IdealBoost is more than a "water enhancer." Those "weight loss drinks" are just flavoring, maybe with an energy zing if you're lucky (and more likely, it's just a sugar rush). None have the hunger-blocking and fat-burning benefits of IdealBoost.
In convenient individual stick packs, you can enjoy a glass of IdealBoost anywhere, anytime you want. Each box of 30 packets will last you 2-4 weeks. Any time you need a boost, grab a stick from your bag, add water, and let the perfect blend of ingredients go to work for you!
Curb your appetite and replace your sodas and energy drinks… all for under $1.50 per drink!
Frequently Asked Questions